Back to Leadership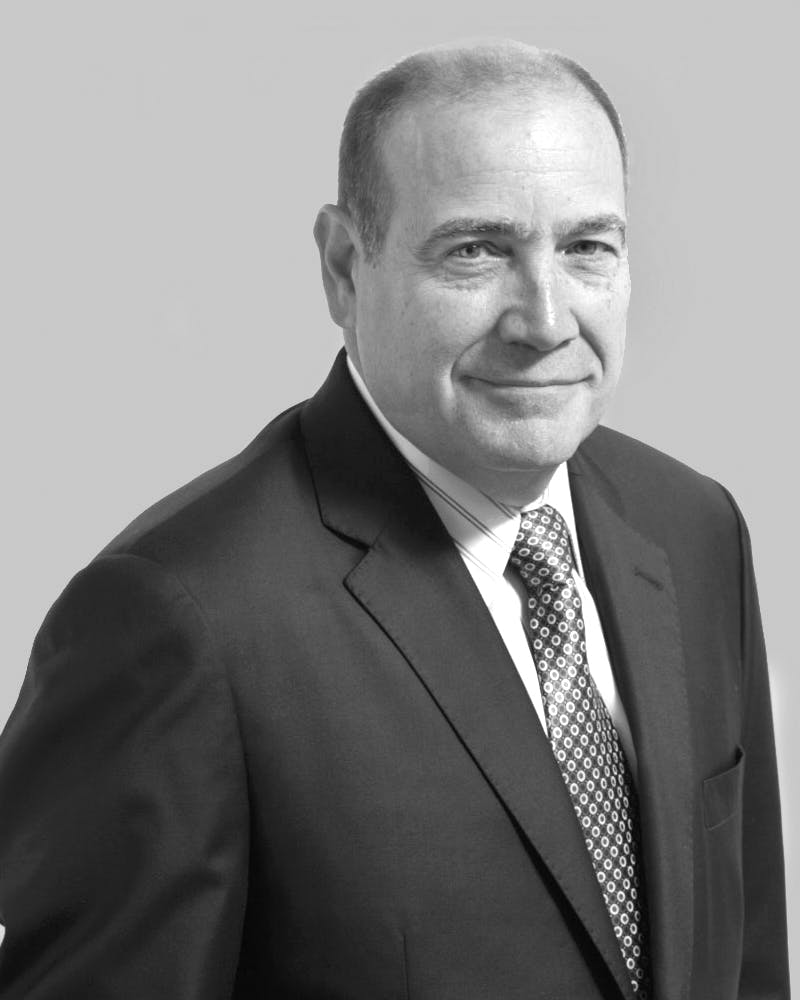 Frank Marino
Chief Executive Officer
Frank Marino is Marino's founder, and in the years since the agency's launch in 1993, he has earned a reputation among peers and clients as one of New York's top communications strategists. PR Week describes Frank as a driven communicator who knows how to "use street smarts to drive business results." 
Those qualities drive Frank's success in bolstering the brands and visibility — and, ultimately, the bottom lines — of organizations across an array of industries. Known for his close working relationships with key influencers in the media, the corporate world and the public sector, he has created and executed multifaceted strategic communications programs for clients working in economic development, the consumer sector and energy. But his talents are most closely identified with his success working within the commercial real estate arena, in which Frank has been the leading force in building Marino's internationally acclaimed practice. 
Fortune 100 and major international and national businesses rely on Frank's strategic communications counsel. Among his notable clients: McDonald's, the Con Edison Clean Energy Businesses, Walmart, The Home Depot, Cushman & Wakefield, National Grid, Crain's New York Business, Curaleaf and Colliers International. 
Beyond the corporate sector, Frank's advice is sought by prestigious industry associations, unions, nonprofits and academic leaders such as The Real Estate Board of New York (REBNY); The New York City Building and Construction Trades Council (BCTC); Big Brothers Big Sisters of New York City; and New York University.
Highlights of Frank's career include:
Providing general and crisis strategic counsel to  some of the nation's foremost real estate developers on issues vital to the industry
Devising and coordinating a full-scale media and stakeholder engagement program for McDonald's in the New York tri-state region
Building and protecting the Con Edison Solutions brand and effectively positioning the company as one of the country's leading energy services companies and the Con Edison Clean Energy Businesses as a leading provider of solar energy in the US
Overseeing ongoing communications and marketing programming for JFK Terminal 4, the region's busiest air terminal with 22 million annual passengers, and managing communications efforts for two multi-billion-dollar expansions of the facility over the course of the more than 20-year engagement.
Helping to develop and execute a multi-state, communications strategy for Curaleaf, one of the world's largest and fastest-growing cannabis companies
Leading a multidisciplinary team in a successful international marketing and strategic  communications program in support of Lower Manhattan's iconic One World Trade Center
Playing a key role in leading a reputation management program to bolster Walmart's image in the Tri-State region and opening one of Walmart's first urban-situated duplex stores 
Devising effective communications strategies for The Home Depot's entry into  New York City and Tri-State markets
Playing a key role on the communications team that helped an internationally renowned New York City-based university win approval for an ambitious campus expansion
Providing strategic communications guidance to the Real Estate Board of New York (REBNY) the city's oldest and most influential real estate trade  group to increase its profile among national, regional and trade media, launch valuable industry reports making the organization a resource for top tier journalists, and embark on a newsletter and member communications initiative.  
Before launching Marino in 1993, Frank served as senior vice president for Public Affairs, Media Relations and Marketing to New York City Mayor Ed Koch in what is now the New York Economic Development Corporation. He has also been a senior manager in the New York State Assembly and a political campaign consultant. .
Frank is frequently sought out and quoted by the media on a host of issues and is an advisor to the agency's clients on a host of business-related issues. City & State magazine recently included him on its prestigious list of Most Powerful People in Real Estate and also listed him in its 50 over 50 list. Under his leadership, Marino has also been selected by The Observer numerous times, including in 2019, as one of the most influential firms in the nation. Frank also serves as a member of the Board of Governors of The Real Estate Board of New York. 
A graduate of Iona College, Frank and his wife Patrice live in Westchester County. They have three children and six grandchildren.