TMO 'Pitches' in with Mariano Rivera Street Naming
TMO helped Thomas Ferrara – the fan who launched the campaign to change River Avenue to Rivera Avenue –spread the word and gain additional fan support through media coverage on the project, petitions and a petition-signing event, social media campaigns, and more. Ultimately, with additional support of local community groups and various elected officials, the project was a 'home run' and Mayor Bloomberg signed the Rivera Avenue bill into effect in December 2013. The highlight of TMO's participation in the campaign was playing a lead role in planning the sign-unveiling event with Mariano Rivera, elected officials, and fans held on May 5th, 2014.
You can find coverage of the event, along with an interview with Tom Ferrara and TMO's very own Elizabeth Ferrara-Latino, on the Major League Baseball website.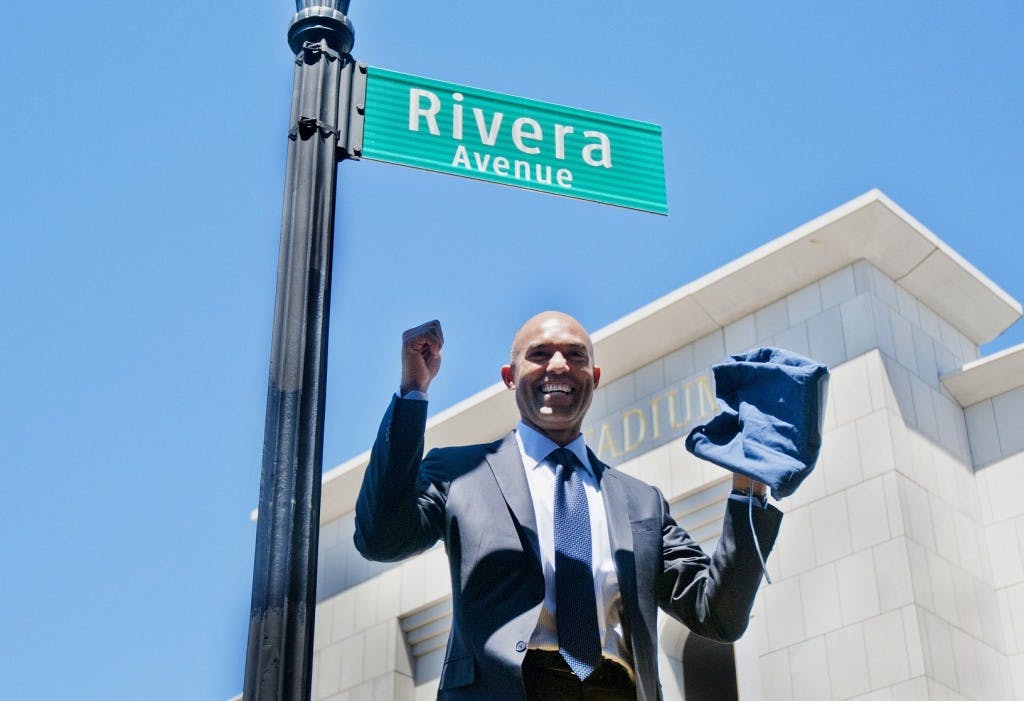 Extensive coverage can be found in the following publications:
MLB.com
Sports Illustrated
NY Daily News NY Post CBS
Fox NY 1 NJ.com
Bloomberg View
Yahoo DNAinfo amNY
News 12